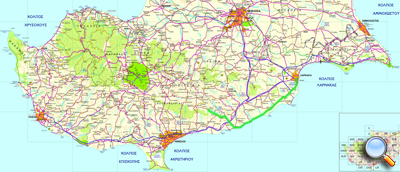 Enter Larnaka-Kophinou-Limassolhighway and take the exit for Zygi. After passing Kalavasos, Asgata you will reach the ceautiful village of Vasa Kellakiou.
You can also visit our village taking the coastal road cutting across the villages of Kiti, Mazotos, Zygi, Kalavassos, Asgata and leads to Vasa Kellakiou with its beauties and its hospitable people.
There are helpful street signs along the way.